This past Sunday my family headed to the grand re-opening of the EatLoCo Brambleton Marketplace. This farmer's market is open every Sunday in the Brambleton Town Center in front of the brand new library. There was a diverse selection of local farmers and artisans selling fresh brewed coffee, pastries, fresh baked breads, olive oils, natural meat (beef, chicken, pork, sheep), eggs, smoked barbecue, natural wellness products and organic haircare and skincare. In only a few short weeks the market will have farmers selling in-season produce! There is something for everyone including the kids! Free balloons, face painting and live music to enjoy while you shop. My kids enjoyed their morning at the market and so did we! We love to support local businesses.
While at the farmer's market I had the opportunity to chat with a Brambletonian (and Charmer), Leigh Schoener. She frequents the Marketplace on Sundays after her morning workout at Onelife Fitness just down the street! Leigh loves how the community is so walkable! Leigh will walk from her home, take a class or two at the gym, and then stop by the farmer's market for some fresh goodies. Brambleton is known for its connectedness! There are walking trails everywhere. It is nice that you can safely get from your home to places like the Town Center.
Why Brambleton?
Those living inside the beltway sometimes have the notion that moving 'out' to Loudoun County is so far away from the hustle and bustle of urban life. I used to be one of those people! 10+ years ago, I was not sure what it would be like moving from Arlington to Loudoun County! I can tell you we made the right decision. To my pleasant surprise, Loudoun County afforded us so much more. It has only gotten better. The community of Brambleton offers a suburban urban charm. It appeals to those looking for more space and affordability. Living in Brambleton provides its residents with a state of the art library, great Town Center, and excellent schools. Did I mention it is family-friendly!? This community is perfect for singles and couples too looking for that perfect balance.
Ashburn's Best Town Center
I live near Brambleton and our family frequents the Brambleton Town Center multiple times a week! Whether it is a grocery run, UPS pickup/drop off, dry cleaning, take out, shopping the farmer's market or taking the kids to a movie, we are always utilizing one of the best town centers in Ashburn! The Marketplace is only one event offered by the community. There are upcoming events my family is looking forward to attending this summer, especially the Summer Concert Series! Outdoor concerts on summer evenings with family and friends…nothing is more fun!
Visit Brambleton & See for Yourself!
A great way to get a feel for how amazing Brambleton is would be to check out the Marketplace on a Sunday morning! Have a cup of coffee from Weathervane Coffee and enjoy a scone from Great Harvest Bread Company. If you arrive a little later you can enjoy a delicious lunch from Big Kyle BBQ. Then stay for a movie or grab a beer at the Lost Rhino Retreat!
If you are looking for a community that really has it all…you need to come check out Brambleton! Did you know the Silver Line Metro will open in 2020 in Loudoun County?! Now is the time to buy! Move to Brambleton for an amazing quality of life for yourself and your family.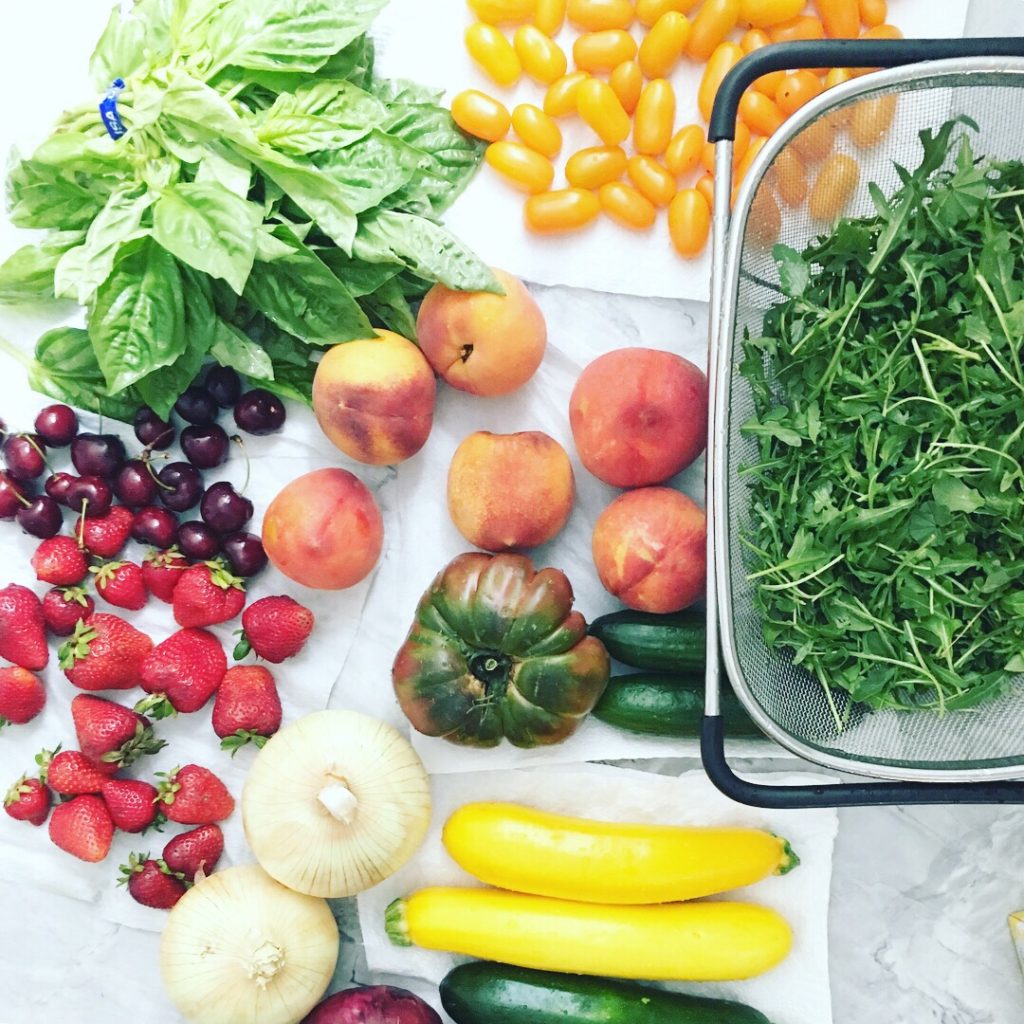 Visitor Information
EatLoCo Brambleton Marketplace
Address:
Brambleton Plaza/Regal Wood Drive
Brambleton, Virginia 20148
Open: April-October
Sundays 9am-1pm
Website: Click Here
Brambleton Town Center: Click Here
This is a sponsored post for Brambleton. All opinions are my own.